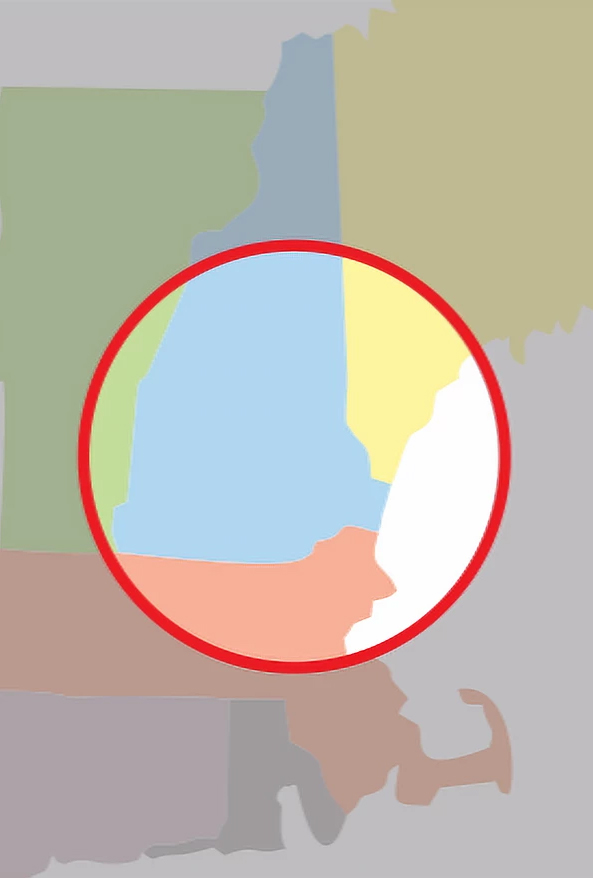 Standard Service Areas
Our Standard Moving and Portable Storage Service Areas are within 3 hours round trip or 150 miles from our yards.
Non-Standard Service Areas
Outside Our Standard Moving Areas?
Please give us a call if you are moving outside of our standard delivery area for a direct quote. We have delivered as far as 16 hours round trip and are always happy to quote our best rate! Give us a call today.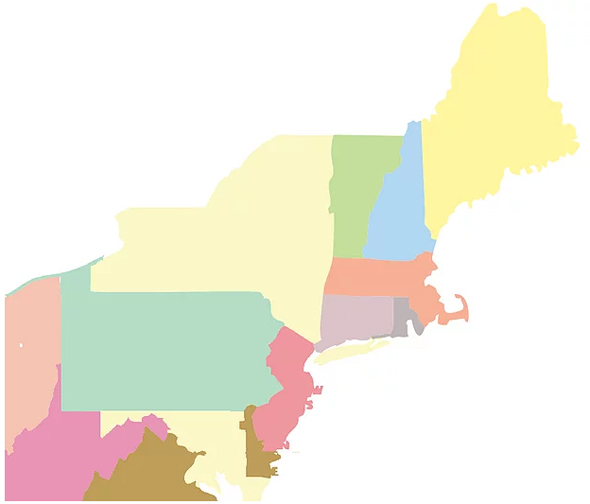 Moving and Portable
Storage Service Areas
Cities and Towns in Our Standard Service Areas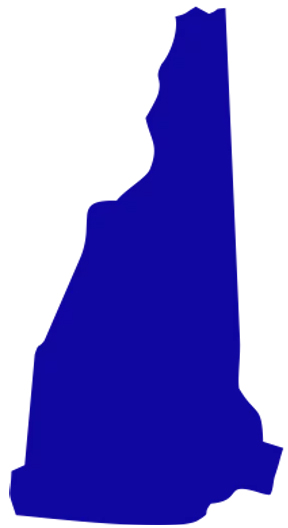 New Hampshire
Alton, NH | Amherst, NH | Andover, NH | Atkinson, NH | Auburn, NH | Barnstead, NH | Barrington, NH | Belmont, NH | Bennington, NH | Candia, NH | Canterbury, NH | Center Barnstead, NH | Center Strafford, NH | Centre Harbor, NH | Chester, NH | Concord, NH | Deerfield, NH | Derry, NH | Dover, NH | East Candia, NH | East Derry, NH | East Hampstead, NH | Epping, NH | Epsom, NH | Farmington, NH | Francestown, NH | Fremont, NH | Gilmanton, NH | Gilmanton Iron Works, NH | Goffstown, NH | Greenfield, NH | Greenland, NH | Gilford, NH | Hampstead, NH | Hampton, NH | Hampton Falls, NH | Henniker, NH | Hill, NH | Hollis, NH | Hopkinton, NH | Hudson, NH | Kensington, NH | Kingston, NH | Lee, NH | Liberty Mutual Insurance, NH | Litchfield, NH | Lochmere, NH | Londonderry, NH | Loudon, NH | Lyndeborough, NH | Madbury, NH | Manchester, NH | Mason, NH | Meredith, NH | Merrimack, NH | Milford, NH | Milton, NH | Milton Mills, NH | Mont Vernon, NH | Moultonboro, NH | Nashua, NH | New Boston, NH | New Castle, NH | New Durham, NH | Newfields, NH | Newmarket, NH | Newton, NH | Newton Jct, NH | Nh Dept of Safety, NH | Nh Insurance, NH | North Chichester, NH | North Hampton, NH | North Salem, NH | Northwood, NH | Nottingham, NH | Ossipee, NH | Pelham, NH | Pinardville, NH | Pittsfield, NH | Plaistow, NH | Portsmouth, NH | Raymond, NH | Rochester, NH | Rollinsford, NH | Rye, NH | Rye Beach, NH | Salem, NH | Salisbury, NH | Sanbornton, NH | Sandown, NH | Seabrook, NH | Shared Firm Zip, NH | Somersworth, NH | South Danville, NH | South Hampton, NH | Strafford, NH | Stratham, NH | Suncook, NH | Temple, NH | Tilton, NH | Wakefield, NH | Weare, NH | Webster, NH | Weirs Beach, NH | West Alton, NH | West Franklin, NH | West Nottingham, NH | Wilton, NH | Windham, NH | Windsor, NH | Winnisquam, NH | Wolfeboro Falls, NH | Acworth, NH | Antrim, NH | Ashland, NH | Bridgewater, NH | BRM J Jill, NH | Brookline, NH | Center Ossipee, NH | Chocorua, NH | Conway, NH | Dublin, NH | East Andover, NH | Eaton, NH | Elkins, NH | Enfield, NH | Enfield Center, NH | Fitzwilliam, NH | Freedom, NH | Georges Mills, NH | Gilsum, NH | Goshen, NH | Grafton, NH | Grantham, NH | Guild, NH | Hancock, NH | Harrisville, NH | Holderness, NH | Jaffrey, NH | Keene, NH | Keene State College, NH | Langdon, NH | Lempster, NH | Madison, NH | Marlborough, NH | Marlow, NH | Meriden, NH | New Hampton, NH | New Ipswich, NH | Newbury, NH | North Sandwich, NH | North Sutton, NH | Orange, NH | Rindge, NH | Sandwich, NH | Sharon, NH | Silver Lake, NH | South Acworth, NH | South Effingham, NH | South Newbury, NH | South Sutton, NH | South Tamworth, NH | Spofford, NH | Stoddard, NH | Sullivan, NH | Sunapee, NH | Sutton, NH | Swanzey Center, NH | Tamworth, NH | Troy, NH | Tuftonboro, NH | Unity, NH | Walpole, NH | Washington, NH | West Ossipee, NH | West Peterboro, NH | West Springfield, NH | West Swanzey, NH | Wilmot, NH | Wonalancet, NH | Ashuelot, NH | Bretton Woods, NH | Center Conway, NH | Chesterfield, NH | Cornish, NH | Cornish Flat, NH | Danbury, NH | Drewsville, NH | East Hebron, NH | Ellsworth, NH | Etna, NH | Franconia, NH | Glen, NH | Glencliff, NH | Hales Lctn, NH | Hanover, NH | Harts Location, NH | Haverhill, NH | Hinsdale, NH | Intervale, NH | Jackson, NH | Kearsarge, NH | Lebanon, NH | Lincoln, NH | Littleton, NH | Lyman, NH | Lyme, NH | Lyme Center, NH | Mount Washington, NH | North Haverhill, NH | North Walpole, NH | North Woodstock, NH | Orford, NH | Piermont, NH | Pike, NH | Plainfield, NH | Randolph, NH | Richmond, NH | Shelburne, NH | Stinson Lake, NH | Sugar Hill, NH | Thornton, NH | Twin Mountain, NH | Warren, NH | Waterville Valley, NH | Wentworth, NH | West Chesterfield, NH | West Lebanon, NH | Westmoreland, NH | Whitefield, NH | Woodstock, NH | Woodsville, NH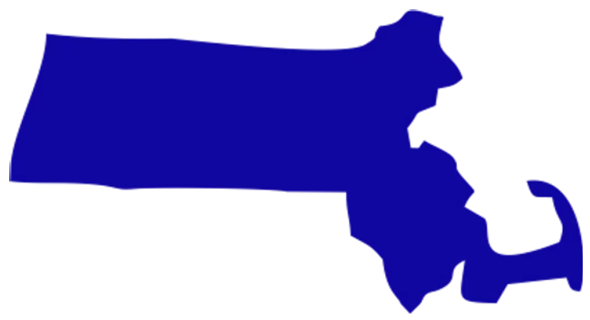 Massachusetts
Amesbury, MA | Dracut, MA | Dunstable, MA | Haverhill, MA | Lawrence, MA | Lowell, MA | Merrimac, MA | Methuen, MA | North Andover, MA | North Chelmsford, MA | Pepperell, MA | Salisbury, MA | South Lawrence, MA | Tyngsborough, MA | Andover, MA | Arlington, MA | Ashby, MA | Ashland, MA | Bedford, MA | Belmont, MA | Berlin, MA | Beverly, MA | Billerica, MA | Bolton, MA | Boston, MA | Boston City Hall, MA | Boxborough, MA | Brighton, MA | Burlington, MA | Cambridge, MA | Carlisle, MA | Charlestown, MA | Chelsea, MA | Clinton, MA | Danvers, MA | Devens, MA | East Arlington, MA | East Boston, MA | East Cambridge, MA | East Princeton, MA | East Templeton, MA | Essex, MA | Everett, MA | Fitchburg, MA | Fort Devens, MA | Framingham, MA | Gardner, MA | Georgetown, MA | Gloucester, MA | Groton, MA | Groveland, MA | Hamilton, MA | Hanscom AFB, MA | Harvard, MA | Harvard Square, MA | Hathorne, MA | Hubbardston, MA | Hudson, MA | Inman Square, MA | Ipswich, MA | Jefferson, MA | Kendall Square, MA | Kenmore, MA | Lahey Clinic Med Center, MA | Lexington, MA | Lincoln, MA | Lunenburg, MA | Lynn, MA | Magnolia, MA | Malden, MA | Manchester, MA | Marblehead, MA | Marlborough, MA | Maynard, MA | Melrose, MA | Middleton, MA | Nahant, MA | Newbury, MA | Newburyport, MA | Newton, MA | Newton Highlands, MA | Newton Upper Falls, MA | Newtonville, MA | Nonantum, MA | North Billerica, MA | North Lancaster, MA | North Reading, MA | Nutting Lake, MA | Peabody, MA | Pinehurst, MA | Pingryville, MA | Porter Square, MA | Prides Crossing, MA | Princeton, MA | Reading, MA | Revere, MA | Riverside, MA | Rockport, MA | Rowley, MA | Salem, MA | Saugus, MA | Saxonville, MA | Shirley Center, MA | Soldiers Field, MA | Somerville, MA | South Ashburnham, MA | South Boston, MA | South Chelmsford, MA | South Hamilton, MA | South Lancaster, MA | South Lynnfield, MA | South Royalston, MA | Sterling, MA | Still River, MA | Stoneham, MA | Stow, MA | Sudbury, MA | Swampscott, MA | Templeton, MA | Tewksbury, MA | Topsfield, MA | Townsend, MA | Tufts University, MA | Village of Nagog Woods, MA | Waban, MA | Wakefield, MA | Waltham, MA | Ward Hill, MA | Watertown, MA | Waverley, MA | Wayland, MA | Wellesley, MA | Wenham, MA | West Acton, MA | West Boxford, MA | West Concord, MA | West Groton, MA | West Lynn, MA | West Medford, MA | West Newbury, MA | West Newton, MA | West Peabody, MA | West Somerville, MA | West Townsend, MA | Westborough, MA | Westford, MA | Westminster, MA | Weston, MA | Wilmington, MA | Winchendon, MA | Winchendon Springs, MA | Winchester, MA | Winter Hill, MA | Winthrop, MA | Woburn, MA | Abington, MA | Amherst, MA | Assonet, MA | Auburn, MA | Avon, MA | Babson Park, MA | Barre, MA | Belchertown, MA | Bellingham, MA | Bondsville, MA | Boxford, MA | Boylston, MA | Braintree, MA | Brockton, MA | Brookfield, MA | Brookline, MA | Brookline Village, MA | Bryantville, MA | Canton, MA | Charlton, MA | Charlton Dept, MA | Cherry Valley, MA | Chestnut Hill, MA | Cohasset, MA | Dedham, MA | Dorchester, MA | Dorchester Center, MA | Dover, MA | Dudley, MA | East Braintree, MA | East Brookfield, MA | East Charlemont, MA | East Douglas, MA | East Pembroke, MA | Easton, MA | Foxborough, MA | Franklin, MA | Goshen, MA | Greenfield, MA | Grove Hall, MA | Hadley, MA | Hanson, MA | Hardwick, MA | Hassanamisco Indian Reservat, MA | Hatfield, MA | Hingham, MA | Holbrook, MA | Holden, MA | Holliston, MA | Hopedale, MA | Hopkinton, MA | Jamaica Plain, MA | Lake Pleasant, MA | Leicester, MA | Leominster, MA | Leyden, MA | Linwood, MA | Manchaug, MA | Mansfield, MA | Marian Helpers, MA | Marshfield, MA | Marshfield Hills, MA | Mattapan, MA | Medfield, MA | Medway, MA | Mendon, MA | Milford, MA | Millbury, MA | Millerville, MA | Millis, MA | Millville, MA | Milton, MA | Milton Village, MA | Montague, MA | Nantasket Beach, MA | Needham, MA | Needham Heights, MA | New Braintree, MA | Norfolk, MA | North Amherst, MA | North Brookfield, MA | North Easton, MA | North Grafton, MA | North Hatfield, MA | North Leverett, MA | North Marshfield, MA | North Oxford, MA | North Pembroke, MA | North Uxbridge, MA | Northborough, MA | Northfield, MA | Northfield Mount Hermon, MA | Norwell, MA | Norwood, MA | Oakdale, MA | Oakham, MA | Ocean Bluff, MA | Old Furnace, MA | Orange, MA | Otter River, MA | Oxford, MA | Palmer, MA | Petersham, MA | Phillipston, MA | Plainville, MA | Quincy, MA | Randolph, MA | Readville, MA | Richardson Corners, MA | Rochdale, MA | Rockdale, MA | Rockland, MA | Roslindale, MA | Roxbury, MA | Rutland, MA | Scituate, MA | Sharon, MA | Shattuckville, MA | Sherborn, MA | Shrewsbury, MA | Shutesbury, MA | South Amherst, MA | South Barre, MA | South Easton, MA | South Grafton, MA | South Natick, MA | Southborough, MA | Southbridge, MA | Spencer, MA | Stonehill College, MA | Stoneville, MA | Stoughton, MA | Sturbridge, MA | Sunderland, MA | Thorndike, MA | Three Rivers, MA | Turners Falls, MA | Uphams Corner, MA | Uxbridge, MA | Walpole, MA | Ware, MA | Warren, MA | Warwick, MA | Wearguard, MA | Webster, MA | Wendell, MA | Wendell Depot, MA | West Brookfield, MA | West Deerfield, MA | West Hanover, MA | West Millbury, MA | West Quincy, MA | West Upton, MA | West Warren, MA | Westwood, MA | Weymouth, MA | Weymouth Lndg, MA | Whately, MA | Wheelwright, MA | Whitinsville, MA | Whitman, MA | Wilkinsonville, MA | Wollaston, MA | Woodville, MA | Worcester, MA | Wrentham, MA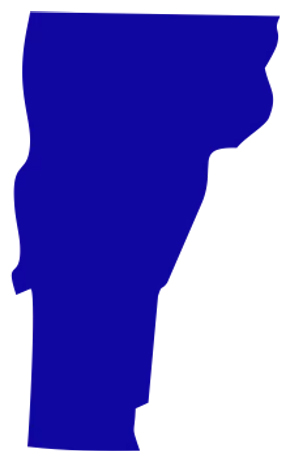 Vermont
Brattleboro, VT | Brookline, VT | Brownsville, VT | Cambridgeport, VT | Cavendish, VT | East Dummerston, VT | East Jamaica, VT | East Thetford, VT | Ely, VT | Harmonyville, VT | Hartland, VT | Jacksonville, VT | Mount Snow, VT | North Hartland, VT | North Pomfret, VT | North Springfield, VT | Norwich, VT | Orchard Lane, VT | Peaseville, VT | Peru, VT | Plymouth, VT | Post Mills, VT | Proctorsville, VT | Rawsonville, VT | Reading, VT | Rices Mills, VT | Saxtons River, VT | Sharon, VT | Sheddsville, VT | South Newfane, VT | South Pomfret, VT | South Wardsboro, VT | South Windham, VT | South Woodstock, VT | Taftsville, VT | Vernon, VT | West Bridgewater, VT | West Fairlee, VT | West Halifax, VT | West Hartford, VT | West Minster, VT | West Wardsboro, VT | West Woodstock, VT | Weston, VT | Whitingham, VT | Williamsville, VT | Wilmington, VT | Winhall, VT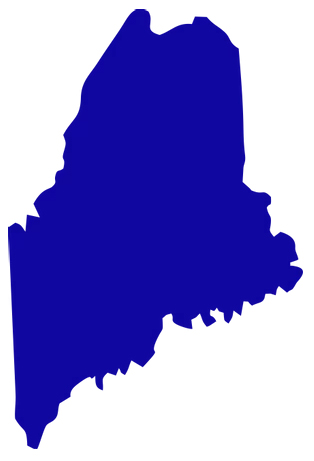 Maine
Lebanon, ME | Sanford , ME | Wells , ME | North Berwick, ME | Ogunguit, ME | South Berwick , ME | Berwick , ME | Cape Neddick, ME | Eliot , ME | Kittery, ME | York, ME